with NEASHAM & KRAMER LLP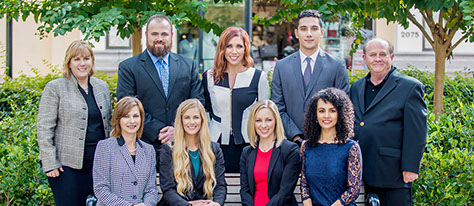 Neasham & Kramer LLP welcomes resume's from qualified candidates and is an equal opportunity employer. We seek to bring together skilled attorneys and support staff in a challenging professional environment that offers professional growth and opportunity. Neasham & Kramer LLP may be the right place for you.
If you are interested in joining our team, please submit a cover letter and your resume.
Neasham & Kramer LLP welcomes inquiries from highly motivated professionals for the following positions:
Full-time Attorneys
Law Clerks
Qualified Law Students
Certified Paralegals
Legal Secretaries
Neasham & Kramer LLP also provides Summer Internship opportunities for both college students and college-bound high school students interested in a career in the Law.
If you are interested in exploring opportunities as an Intern with us, please send an email to dcarrillo@neashamlaw.com . Be sure to indicate your interest in one of our Summer Internships.
If you are applying for a position briefly explain the type of position for which you are interested.
Please submit your cover letter and resume ONE of three ways:
By Mail:
Attn: Recruiting Coordinator
Neasham & Kramer LLP
340 Palladio Parkway Suite 535
Folsom CA 95630
By Facsimile:
Attn: Recruiting Coordinator
(916) 853-8039
By Digital Upload:
For email submissions, please save your attached documents in a Word (.doc), Rich Text Format (.rtf) or Portable Document Format (.pdf) and send to dcarrillo@neashamlaw.com
University of Central Arkansas,
Class of 2016
Granite Bay High School, Class of 2016
© 2013 NEASHAM & KRAMER LLP
DISCLAIMER:
These materials have been prepared by Neasham & Kramer LLP for informational purposes only and are not legal advice. Transmission of the information is not intended to create, and receipt does not constitute, an attorney-client relationship. Internet subscribers and online readers should not act upon this information without seeking professional counsel. Neasham & Kramer LLP's Legal Notices and Terms of Use contains information regarding use of this site, and our privacy and other policies. Any information you may submit in your use of this site is subject to these terms and conditions