Neasham & Kramer LLP

attorneys have over 20 years experience in entertainment and intellectual property law matters. We represent personal managers, talent agents, artists, musicians and production companies in various capacities in both northern and southern California.
Neasham & Kramer LLP does not shop recording or distribution deals, seek investors, or manage talent ourselves. We limit our representation to legal advice regarding intellectual property rights, preparation and review of contracts, and entertainment related litigation in both state and federal court. If you plan on managing performing, literary or musical artists, starting a new management business, or obtaining licensure as a talent agent, we can help. We can also assist with questions regarding intellectual property rights and protecting your work.
If you are interested in having us prepare a management contract, review a recording, distribution or merchandising contract, or other entertainment-related contracts, please contact us to make an appointment.
The law recognizes and protects your creative work.

If you have created visual, literary, musical or artistic work and need to secure your work, we can help.
If someone is using or profiting from your work unlawfully, we will work with you to stop infringement, obtain injunctive relief or to secure damages for the unpermitted use of your intellectual property.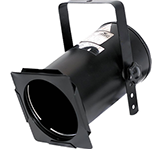 © 2013 NEASHAM & KRAMER LLP
DISCLAIMER:
These materials have been prepared by Neasham & Kramer LLP for informational purposes only and are not legal advice. Transmission of the information is not intended to create, and receipt does not constitute, an attorney-client relationship. Internet subscribers and online readers should not act upon this information without seeking professional counsel. Neasham & Kramer LLP's Legal Notices and Terms of Use contains information regarding use of this site, and our privacy and other policies. Any information you may submit in your use of this site is subject to these terms and conditions